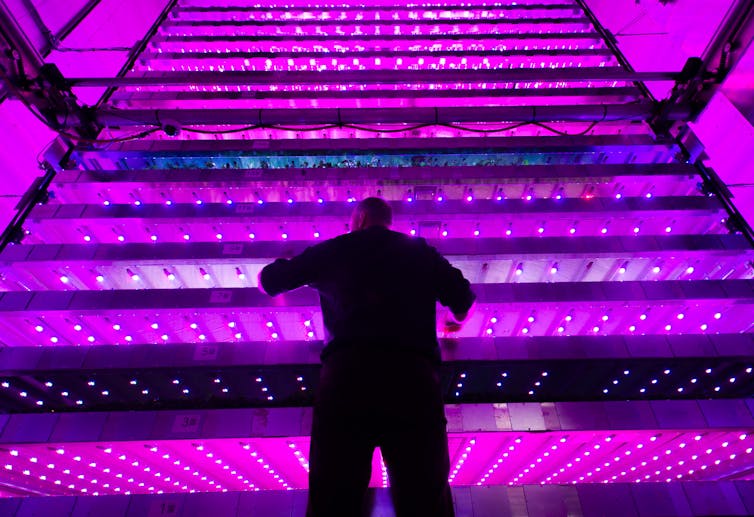 by Andrew Jenkins, Queen's University Belfast
A company in Scotland has unveiled what it claims is arguably the world's most technically advanced indoor farm. Intelligent Growth Solutions' vertical farm uses artificial intelligence and specially designed power and communication technologies. The firm says this reduces energy costs by 50% and labour costs by 80% when compared to other indoor growing environments, and can produce yields of up to 200% more than that of a traditional greenhouse.
Vertical farms like this aim to minimise water use and maximise productivity by growing crops "hydroponically" in small amounts of nutrient-rich water stacked in a climate-controlled building. But it's important to recognise that the increased productivity of indoor vertical farming comes at the cost of much higher energy usage due to the need for artificial lighting and climate control systems.
By 2050, global food production will need to increase by an estimated 70% in developed countries and 100% in developing countries to match current trends in population growth (based on production information from 2005-2007). But in countries that already use the majority of their land for farming, this is easier said than done. Read the rest of this entry »