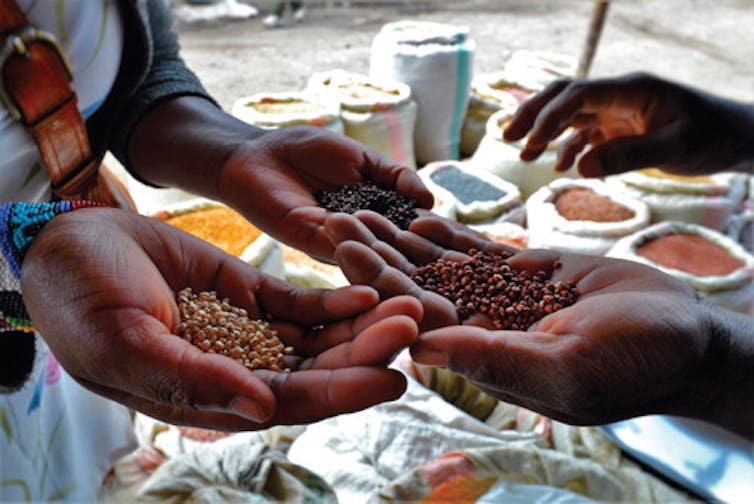 Rachel Wynberg, University of Cape Town and Laura Pereira, Stellenbosch University
Industrial agriculture – farming that involves the intensive production of livestock, poultry, fish and crops – is one of the most environmentally destructive forms of land use. It depends on mechanisation and on inputs like synthetic fertiliser and harmful pesticides and herbicides and has led to widespread contamination of soil and water. It also relies on just a few major crops like wheat, maize, soybean and rice, the seeds of which are owned by a mere handful of companies.
A different approach to agriculture is sorely needed. This should, ideally, deliver household food security, ensure sustainable livelihoods and produce quality nutrition in a rapidly changing climate.
Developing countries that are industrialising at a pace are uniquely placed to avoid developing a dependency on one type of technological innovation at the expense of others. This is what is known as technological lock-in, with industrial agriculture being one form of lock-in. Such countries are also well placed to establish alternative ways to grow food that maximise livelihoods and sustainable food production. Read the rest of this entry »