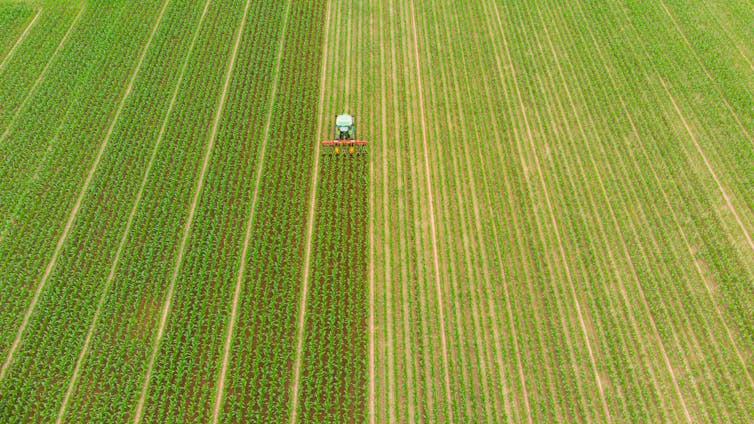 Zia Mehrabi, University of British Columbia and Navin Ramankutty, University of British Columbia
Crop failures are an important cause of food price spikes, conflict and food insecurity. The likelihood of local crop failures being catastrophic at the global level is exacerbated when they happen at the same time — that is, when our agricultural systems become more synchronized.
In a paper in Nature Ecology and Evolution, we show that while some crops such as maize and soybean have become less synchronized in recent decades (a seemingly good news story), the synchronization of production between crops increased overall. This has, in turn, destabilized our total global calorie supply.